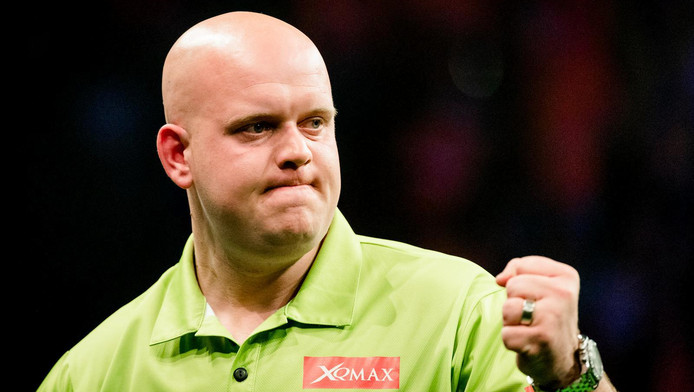 Michael van Gerwen Sunday has prolonged his title at the World Matchplay. The 27 year old was darter in the final too strong for Phil Taylor: 18-10.
Van Gerwen dominated almost the entire final battle. After Taylor picked up the win in the first game, the Dutchman took the helm. In his well-known style Mighty Mike quickly ran out to a large 10-4 lead.Taylor, who wrote the tournament no less than fifteen times in his name, then tried to fight back into the game.Thereby clerk Briton himself what unsporting practices to incite the public while Van Gerwen was throwing.
Attempts by Taylor in spite Van Gerwen again proved himself a cool finisher. In the 28th game he threw out of the race. The tournament victory involved a sum of 120,000 euros. ,, I played well throughout the tournament and dominated the final, " Van Gerwen said that Taylor recently been outclassed in the final of the Premier League Darts. ,, If Phil gives me a chance, I'll get him. Phil you should always bring something extra and I did again today. Though I did not even play my best game. I have this trophy again in hands and that feels great. "
It is the second time that Van Gerwen tournament in Blackpool writes his name. The leader of the world rankings last year, beat James Wade in the final. Van Gerwen made thus ending the long hegemony of Taylor, who had won the tournament before seven years in a row.
source:ad.nl sports