Italian football team places murals in stadium due to low attendance
October 22, 2021
Unione Triestina is an Italian football club based in Trieste, in the region of Friuli Venezia Giulia. It currently plays in Eccellenza Friuli – Venezia Giulia – one of the lower regional divisions of Italian football.
Owing to an all-time low in stadium attendance, owner Stefano Fantinel came up with this idea of putting cardboard cutouts at the stands. This move has received mixed reactions worldwide, with people calling it 'good idea' to some saying it was 'plain stupid'. Below is the picture: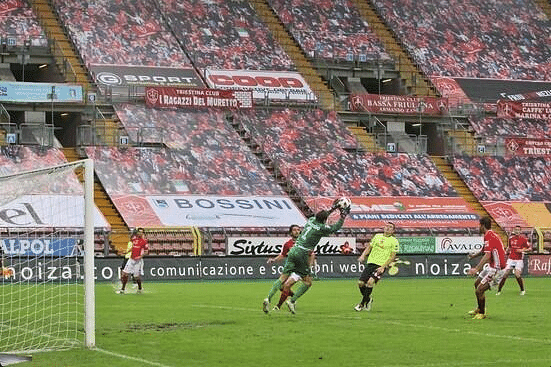 Arsenal had done something similar in 1992, although for completely different reasons. That summer, the 'North Bank' terrace had been demolished to make way for a new all-seat stand, and a giant mural – popularly known as the 'Highbury mural' – was created to hide the construction site. The mural depicted thousands of supporters cheering for Arsenal. The picture can be seen below.