Collation of Worst divorces in sports history
July 4, 2017
Divorce announcements from professional athletes or their partners always attract media attention. These divorces caused a veritable frenzy.
Dinesh Karthik and Nikita Vanjara: Indian cricket's infamous love triangle
India Test opener Murali Vijay allegedly had an affair with his Tamil Nadu teammate Dinesh Karthik's wife Nikita Vanjara while she was reportedly pregnant in 2012. As soon as Dinesh came to know about Nikita's romantic liaison with his close friend Vijay, he divorced her and later on Vijay and Nikita tied the knot with each other.
Shane Warne and Simone Callahan: Warne's series of 'sexual escapades'
For years, Australian spin legend Shane Warne was accused of having a series of affairs with women from different countries – the places he visited during his playing career. However, it was in the year 2005, when the news of Warne's 'sexual escapades' in England reached his wife Simone Callahan, she decided that was it. Warne's meandering ways led to their divorce in the same year.
Graeme and Morgan Deane: Messy estrangement
It was a fairy-tale union, an international cricket icon and a famous pop singer from Ireland, but their romance had an ugly ending. Former South African skipper Graeme Smith's ex-wife Morgan Deane accused him of failing to pay for food and the bills of his children in an explosive series of tweets in June, 2015. Breaking his silence on the messy estrangement Smith denied all the accusations and said: "I will not tolerate any suggestion that I am not a good father. Morgan, and anyone close to the family, knows this to be palpably untrue and deeply offensive."
Imran Khan and Reham Khan: Imran's 2nd marriage ends in divorce
Former Pakistan skipper Imran Khan's ex-wife Reham Khan claimed that she had asked the cricketer-turned-politician for a wedding anniversary gift last year but he divorced her instead. Reham disclosed that she had jokingly mentioned on October 31 last year that she wanted a present ahead of the couple's wedding anniversary. "He divorced me instead," she said.
Brett Lee and Liz Kemp: Kemp's infidelity seals the fate of the relationship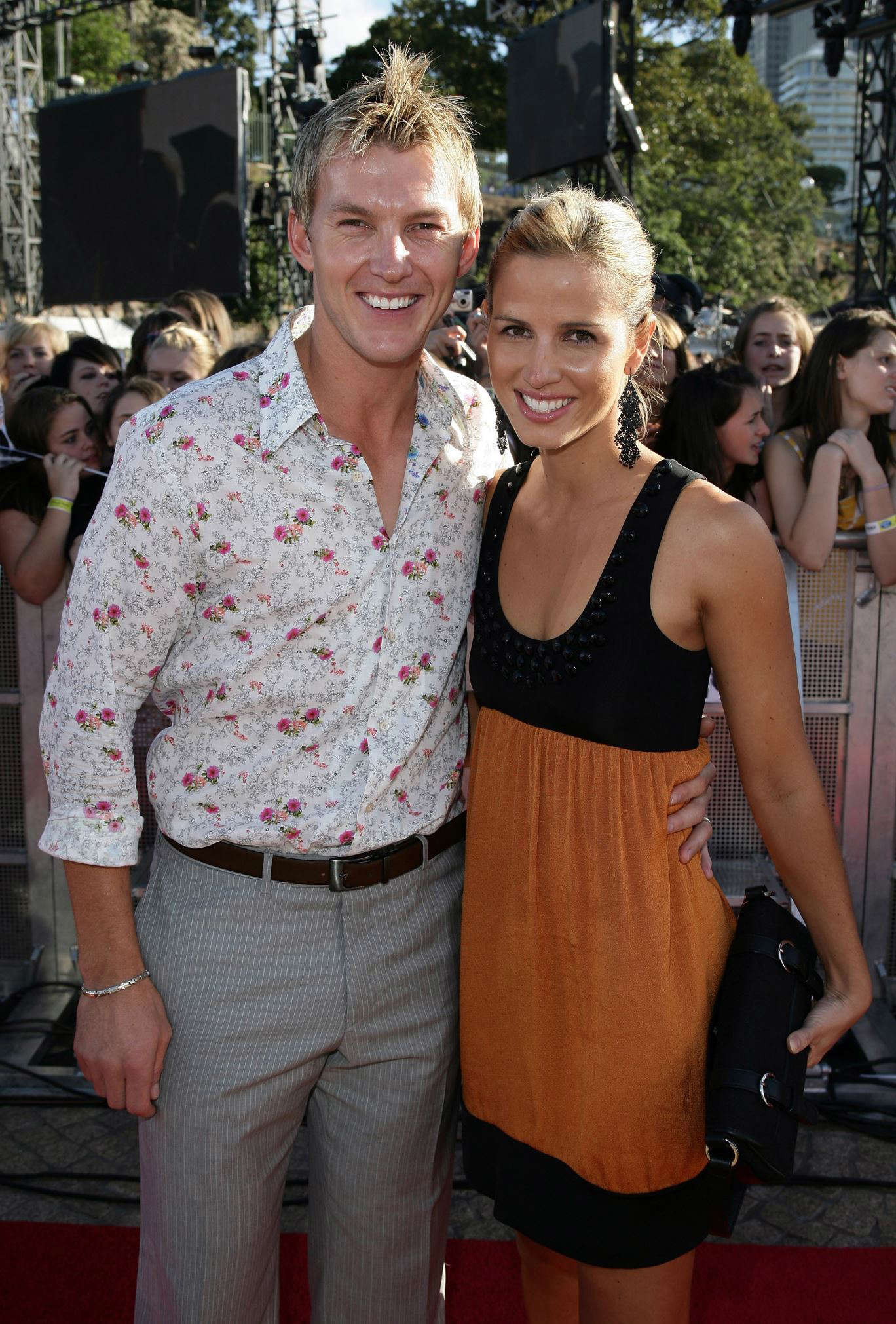 The Australian fast bowler confirmed his separation from Elizabeth Kemp, a former podiatrist, in August 2008 after being married to her for two years. Rumour mills blamed the split on Kemp's alleged relationship with a high-profile rugby player.
Mohammad Azharuddin and Sangeeta Bijlani: 14-year marriage comes to an end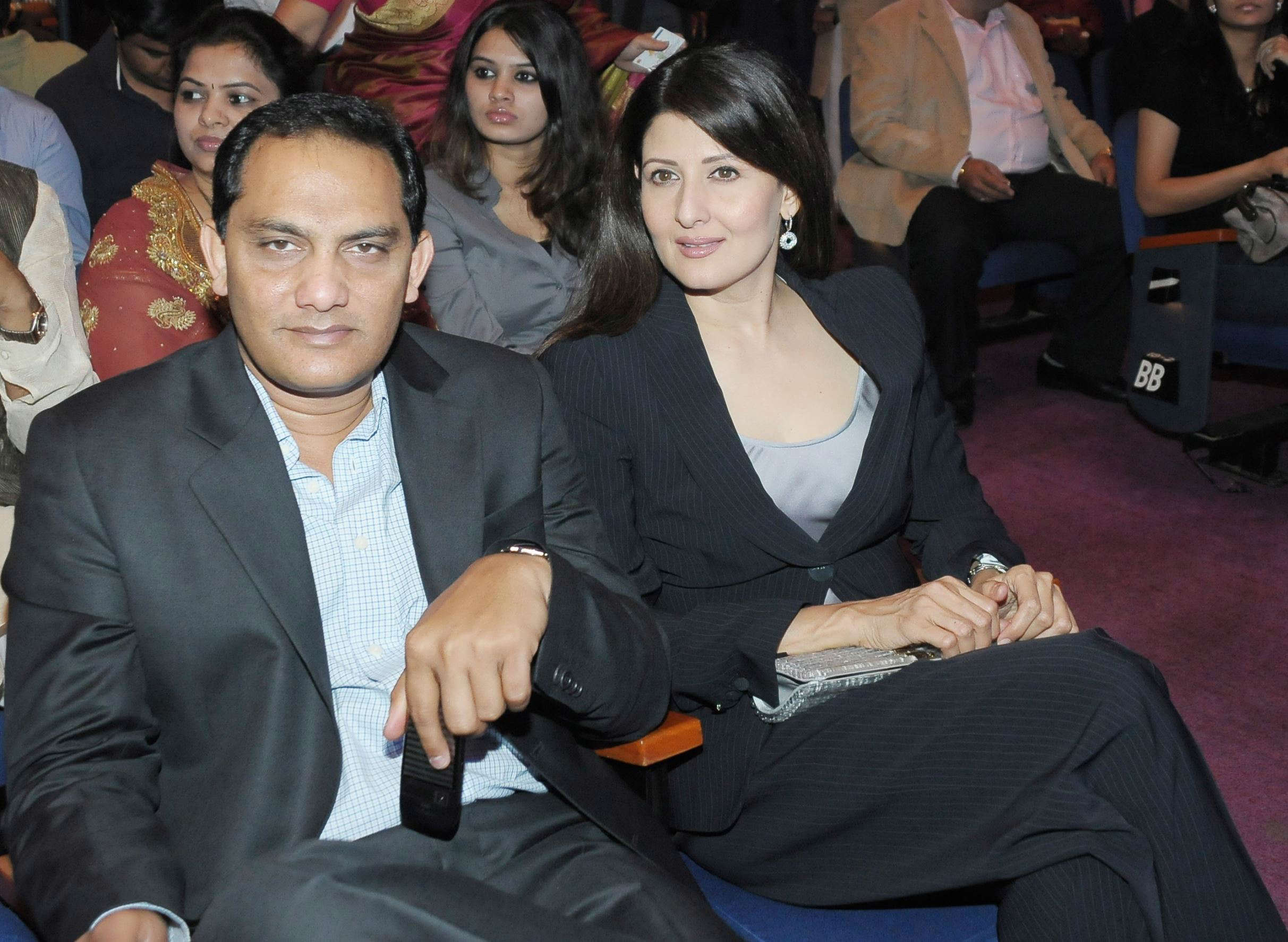 Former India captain Mohammad Azharuddin separated from his second wife, model and actress Sangeeta Bijlani after 14 years of marriage. Azhar's close proximity to badminton star Jwala Gutta was alleged to be the reason behind the split.
Tiger Woods and Elin Nordegren: multiple affairs
The magnitude of golfer Tiger Woods' infidelity (19 mistresses that are known of) led, in 2010, to his inevitable divorce from the Swedish model Elin Nordegren after six years of marriage and two children together.
Mike Tyson and Robin Givens: he cheats, she files for divorce
The marriage between boxing champion Mike Tyson and Robin Givens lasted but a single year, from February 1988 to February 1989. The couple divorced after Givens accused Tyson of cheating. However, while they were still going through divorce proceedings, Tyson discovered Robin in bed with none other than… Brad Pitt!
Kris Humphries and Kim Kardashian: 72-day marriage
Kris Humphries and Kim Kardashian married in 2011. A mere 72 days later, Kim Kardashian was already filing for divorce in a California court. This brief union received a huge amount of press attention, leading some to call it a publicity stunt, and a profitable one at that – Kim came away with several million dollars in her pocket.
Ashley Cole and Cheryl Tweedy: serial cheater
Soccer player Ashley Cole and Cheryl Tweedy got married in 2006. The first rumors of Ashley's infidelity surfaced in 2008, but the couple weathered the storm. In 2010, tongues began wagging about four new allegations of infidelity, driving Tweedy to file for divorce.
Thierry Henry and Claire Merry: admitted but not forgiven
Thierry Henry, the famous French soccer player, had everything to lose from his divorce from Claire as he had previously admitted having cheated on her. After four years of marriage, his ex-wife claimed $11 million.
Tony Parker and Eva Longoria: the text messages that cost him the marriage
Between 2004 and 2010, NBA player Tony Parker and actress Eva Longoria were a couple that seemed to love the Hollywood spotlight. Their marriage began to flounder, however, when Eva accused Tony of infidelity after having discovered that he had sent several messages to the wife of one of his ex-teammates.
Hulk Hogan and Linda Claridge: Hulk's infidelity ends a 23-year union
Famous wrestler Hulk Hogan and his wife Linda divorced in 2007 after 23 years of marriage. Linda claimed that Hulk was involved in an extramarital affair that she simply couldn't forgive.
Lance Armstrong and Kristin Richard: three kids and it's all over
Cyclist Lance Armstrong married Kristin Richard in 1998. The couple had three children together, using sperm that Armstrong had frozen prior to having cancer treatment. However, the couple divorced in 2003.
Chuck Finley and Tawny Kitaen: lethal weapons
After five years of marriage, baseball player Chuck Finley filed for divorce from actress Tawny Kitaen, three days after an incident of domestic violence following which Kitaen was arrested for having attacked Finley with a stiletto heel.
Joe DiMaggio and Marilyn Monroe: on grounds of mental cruelty
Champion baseball player Joe DiMaggio and Marilyn Monroe married in January 1954. Their marriage is legendary in Hollywood and sporting history, although it lasted only 274 days. Marilyn's dedication to her work and her fans caused the couple to split after a nine-month marriage. The divorce was uncontested, with Monroe citing grounds of mental cruelty.
Jeff Gordon and Brooke Sealey: high-profile divorce
Married in 1994, Sealey filed for divorce from the NASCAR driver in 2002. She received a house, lots of money, two cars and regular use of their boats and plane. The divorce cost Gordon $15.3 million.
Greg Norman and Laura Andrassy: $105-million divorce
After 27 years together, Greg Norman and Laura Andrassy decided to end their marriage in 2006. The divorce cost the golfer the vast sum of $105 million.
John Daly and Sherrie: golfer's excesses spell the end of their union
Golfer John Daly and Sherrie were married for nine years before divorcing in 2010. It seemed Sherrie could no longer stand John's excessive drinking, or his penchant for exotic dancers and prostitutes.
Michael Jordan and Juanita Vanoy: $175-million price tag
Basketball star Michael Jordan married Juanita Vanoy in September 1989. After having three children together, Juanita filed for divorce in 2006. She received a settlement of $168 million as well as their $7 million home in Chicago and custody of the children.
Dwyane Wade and Siohvaughn Funches: six years fighting over a five-year marriage
The marriage between basketball player Dwyane Wade and Siohvaughn Funches in 2002 lasted five years, during which the couple had two children. Divorce proceedings were started in 2007, but the settlement wasn't finalized until 2013, making the legal battle longer than the marriage itself.
Tim Duncan and Amy Sherrill: Amy the adulteress
NBA player Tim Duncan married his childhood sweetheart, Amy Sherrill, in 2001. The marriage lasted 12 years, but the couple divorced after Duncan hired a private investigator to follow his wife who was apparently having an extramarital affair with her personal trainer.
Shaquille O'Neal and Shaunie Nelson: taking turns filing for divorce
Ex-basketball player Shaquille O'Neal and Shaunie Nelson married in December 2002 and had four children together. Shaquille first filed for divorce in 2007, although he quickly withdrew the request. Two years later, in 2009, it was Shaunie's turn, filing for divorce due to her husband's infidelity.
Jason Kidd and Joumana: a divorce to put an end to violence and infidelity
Ex-basketball player Jason Kidd and Joumana married in 1997 and had three children together. In 2001, Jason was arrested for domestic violence. The couple subsequently reconciled, but later ended up separating after a 10-year marriage.
Dennis Rodman and Carmen Electra: a five-month marriage
After making the impulsive decision to marry in Las Vegas, presumably after a heavy night out, basketball player Dennis Rodman and the equally famous Carmen Electra filed for annulment of their marriage barely nine days after the ceremony.
Alex Rodriguez and Cynthia Scurtis: high-profile adultery
Third baseman Alex Rodriguez is a controversial figure in almost all aspects of his life. His drug use and extramarital affairs, most notably with Madonna, were the reason why the couple divorced in 2008 after six years together.